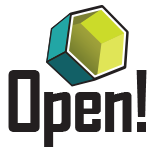 Objective: develop an Open Design Platform allowing worldwide communities to collaborate on the design and continuous improvement of open source products. Challenge: transfer well-established methods and tools of industrial product development in the radically new environment of open design. Resulting impact: the liberation of the tremendous innovation potential of the crowd.
Status: runs
Partners: TU Berlin (Chair of Industrial Information Technology, Chair of Quality Science), Grenoble University (G-SCOP, CERAG), Alexander von Humboldt Institute for Internet and Society, Raidlight SAS, OpenIT Agency, P2PLab, Open Source Ecology. Funded by: Deutsche Forschungsgemeinschaft, Agence nationale de la recherche.
Keywords: open (source) design, open source hardware, product data management.